Zion Hysteria
He's a generational talent. The best prospect in the past decade. Freakishly athletic with the body of a defensive end.
Yes, I know you've been hearing ESPN analysts rave about Duke forward Zion Williamson since he began to showcase his skills way back in preseason exhibition games. And yes, I know you probably think he's extremely talented, but generally overhyped.
Such is the inevitable reaction when a spectacular player gets so much media coverage so early on in his career.
But oh man, if only you had seen this kid play.
****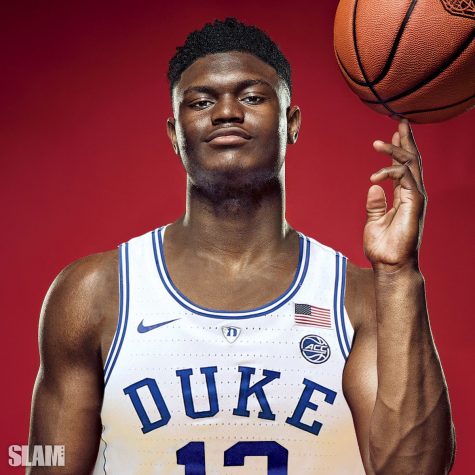 * * * *
Near the end of January, I had the pleasure of watching the Duke Blue Devils take on the Notre Dame Fighting Irish. It was, for certain, the most anticipated game of the year in South Bend.
And why shouldn't it have been? Duke was ranked second in the nation at the time, entering the game with a stellar 17-2 record – not to mention a starting lineup that featured three projected top-five NBA draft picks in Williamson, R.J. Barrett, and Cam Reddish, along with Tre Jones, a potential late-first rounder.
Needless to say, the game did not disappoint. The Blue Devils moved the ball well from the outset to build a commanding 17-2 lead, and they never really looked back en route to an 83-61 triumph.
Barrett and Reddish were both impressive, each pouring in a trio of trifectas and tallying double figures on the night. But the real star of the show? The one and only Zion Williamson.
The numbers were splendid: 26 points on a masterful 10-12 shooting, along with 9 rebounds, 4 blocks, and 4 assists. His only real blemish was a mediocre 5-9 performance from the foul line. But the stats, though impressive, only begin to tell the whole story.
On a night when he didn't hammer home a single dunk, Williamson still managed to make an impact with his ridiculous athleticism. For a guy listed at 6'7" and 285 pounds, he displayed remarkable quickness and agility at both ends of the floor.
Offensively, his finishing and body control were spectacular. Even more mind-blowing was his presence around the rim, which included a monstrous rejection almost two feet above the basket. Williamson showed he could guard on the perimeter as well, shutting down Irish point guard Prentiss Hubb on multiple occasions.
What was my overall takeaway, you might ask? It's quite simple, really.
Zion can flat out ball.
I had arrived at Purcell Pavilion with high expectations for him, and after seeing firsthand his incredible combination of size, quickness, and of course skill, I left the arena utterly impressed.
He truly is a game-changing player, and he's the biggest factor in my belief in Duke as the odds-on favorite to cut down the nets this spring.
So believe the hype. Or don't. But just know that Zion Williamson is a freight train that isn't slowing down anytime soon.