Hollywood Needs To Try Harder
A call-to-action for originality in Tinseltown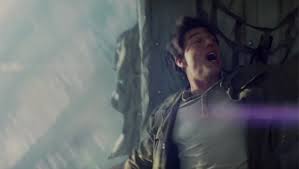 Hang on for a minute...we're trying to find some more stories you might like.
By the time Tom Cruise french-kissed the title character of "The Mummy" to death, I had come to the unfortunate conclusion that I had just wasted a solid hour and fifty minutes of my time watching the cinematic equivalent of a trainwreck. The technical kick-off to the summer blockbuster was with "Baywatch", starring Dwayne Johnson and Zac Efron. This was soon followed by "The Mummy" with Tom Cruise and "Transformers: The Last Knight." I had little reason not to believe that all three of these movies were going to be widely successful, due to proven track records of both Dwayne Johnson and Tom Cruise. Ditto for the Transformers movies. Each one had made nearly triple their budget, plus more with each subsequent sequel. Ultimately, the summer movies were an overall failure as evidenced by their net profit.
Domestically, "Baywatch" failed to make its production budget by 10 million dollars. "The Mummy" failed by nearly 40 million, and "Transformers 5" by almost 90 million dollars. The funniest part is; all three got unanimously complimentary reviews upon time of release.
At the time of this writing, all three of the movies have a score on IMDB lower than six. Despite the fact that all three of these movies had previous entries that were immensely popular, the previous entries also had much higher scores on IMDB. Ultimately, all three of these films were deemed failures upon release, with Metascores of 37, 34, and 28. Yikes. In terms of this year's major movie release schedule, 28 of them are sequels and eleven of them are reboots or remakes.
Changing gears, one uniquely made movie, "Get Out," was the directorial debut of one half of the comedy team Key and Peele, Jordan Peele. Without showing off the entire plot in the trailer for once, the movie looked genuinely frightening while at the same time remaining wholly original. It's production budget was a meager 4.5 million dollars and it made 175 million domestically.
"Baby Driver" was director Edgar Wright's first return to cinema in four years and was a major success. The movie's budget was still decently small for a major release at 34 million dollars, and made 110 million domestically. Both of these movies are well-crafted masterpieces within their respective genres, are both original, and have grossed more domestically than any of the previous three movies. As of writing this, "Get Out" holds a 7.8 and "Baby Driver" with a 8.0 on IMDB.
If this doesn't tell you about the current audience climate, I don't know what will. Just this August, the box office had reached an all-time low for worst summer movie season in over ten years. Multiple famous franchises attempted to make comebacks and made not nearly as much as previous entries, while original movies have been regarded as some of the year's highlights. At this point it's become rather obvious that no matter how big your movie star is or how nice your special effects are, if the movie does not possess an original script, people will not see it. It has become clear that if the movie industry doesn't step up and the fans don't continue to support original films, we may get to the point in the future where a major release is "Transformers 11: The Last, Last Knight."