Kairomaniac
The evolution of a Kairos candidate.
10/24/2017-  Before Kairos
Today is the day I leave for Kairos, and I am simultaneously nervous and excited. I'm not as nervous as some of my friends who fear returning as brainwashed evangelists and not as excited as some of the overzealous Kairos leaders who have been encouraging me to go. I'm somewhere in the middle.
For those not in the know, Marmion's Kairos is a four day religious retreat held at the Bellarmine Jesuit Retreat House in Barrington. Marmion's Kairos was started in 1997. It is considered the "pinnacle of Marmion spirituality." The retreat generates much hearsay among those who haven't gone. It is said to be a transformative, emotionally-harrowing, and tear-filled experience (most likely due to the outlawing of electronic devices). As someone who has the emotional stability of a Twenty One Pilots fan, I can't say I understand the appeal.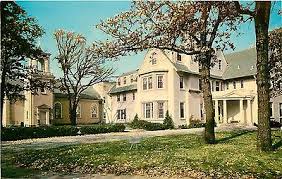 I have to say that I am skeptical about Kairos. While there are people who return completely changed, there are people who return changed for about a week and then return to their old ways. And then, there are those like my brother who return completely unfazed. To be fair, my brother has the emotional vulnerability and stoicism of an Easter Island head.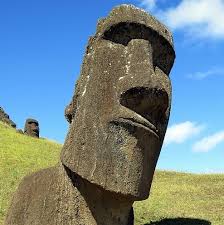 My skepticism stems not only from the unpredictable results of Karios, but also from its vagueness and mystery. We are left completely in the dark about what we will be doing. This causes my brain to consider the probability of naked baptisms, Kumbaya, and animal sacrifice (only two of which I would be down for…). Weirdly, this mystery only adds to my desire to go.
I don't think I'll come back a "changed man" or anything. I mean, I'm pretty cynical about these sorts of things. Still, I promise to keep an open mind and give in to the experience.
No matter what, I'm excited to get a free t-shirt.
10/27/2017- After Kairos (Pure Kai-High)
THAT WAS THE MOST AMAZING, EYEOPENING, AND CONSTRUCTIVE EXPERIENCE OF MY LIFE. I AM A COMPLETELY CHANGED MAN. I'M SO GRATEFUL TO HAVE MY MARMION BROTHERS AND MY FAMILY I CANNOT BELIEVE I EVER TOOK THEM FOR GRANTED. LIVE THE FOURTH! LIVE THE FOURTH! LIVE. THE. FOURRRRRTTTTTHHHHHHHH!!11!!1!
10/28/2017- Kairos Withdrawal
OK, now that I have calmed down quite a bit, I think I can speak about Kairos a little more clearly than I had before.
To get a few things out of the way:
 No, I'm not reborn. In the 24 hour withdrawal from my Kairos buzz, I have already broken three of the Ten Commandments. However, I will say that the new perspective I gained about myself and others has made me feel the closest I have to God in years.
Yes, I now know all of the Kairos secrets, and I don't think I'll be giving them up. I have become one of those coy, and rather annoying, individuals that handle inquiries about Kairos with answers like, "You won't know until you know, you know?".
No, I have not posted about Kairos on social media. I felt very intimidated by the flood of heartwarming Snapchat stories by fellow cadets who had gone. I knew I couldn't compete with the well-lit pictures of their crosses and their sentimental captions. I have a talent for ruining the photogenic quality of anything I touch, and my caption, in an effort to be sentimental, would probably end up being a paraphrased Cheetah Girls quote. So, I refrained from social media.
Now that that's out of the way, I feel I can speak about the Kairos experience itself.
It's awesome.
It feels so out of character for me to have liked it so much. I went into it thinking that there's no way it would really have any sort of effect on me, but I was proven immensely wrong. It is truly an experience like no other. I know I sound like every other person who just returned from Kairos, but it still rings true.
It's hard to write about Kairos without giving a lot of it away, but I will say that it is whatever you make of it. You cannot expect Kairos to change you, instead, that is your responsibility. For me, Kairos really made me want to become a better person rather than actually making me a better person. I think it may have been my Kai-High that was convincing me otherwise. Upon returning home, I was expecting to immediately apply the newfound gratefulness and perspective I gained on Kairos onto my family, but I ended up retreating into my Netflix account instead.
Wanting to be better is only half the battle. Without Kairos, I don't think I would have been able to admit that to myself, but four days is hardly enough for a complete change. Kairos has provided me the tools to make a change in my life; it's now up to me whether or not I'm going to use them. I will try; I owe myself that much.
So, to anyone who hasn't gone on Karios yet and plans on it, don't be close minded. Allow yourself to be moved and inspired by the experience. Being resistant won't evoke any sort of personal growth. It is only four days, so it is up to you to make them the most constructive four days possible.
If not, at least you still get a free t-shirt.